Sales Process Specialist - Build Trust, Build Business
Make new sales and improve the sales you've already got.
Hi, I'm Steve and I have 30 years' experience in key account management and sales. I can help your customers realise your true value. It's not pushy sales, it's personable relationship building for long lasting, valuable business.
My Services -- Find Out More Achieve the sales you want to make and grow your revenue.
In business we are always making sales.
Whether approaching potential new clients or managing relationships with our old ones, sales is all about building a trust relationship to enable business to flow smoothly and consistently your way.
For 30 years I have been selling and building lasting trust with clients to smooth the way for business to occur and I can help you in your business deliver exceptional salesmanship for loyalty, growth and revenue.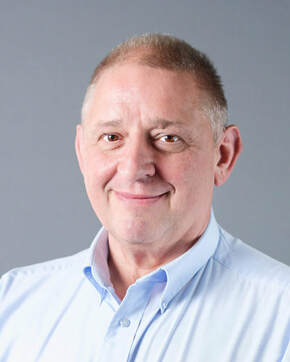 Which Part of the Sales Process Would You Like Help With?
Sales Strategy
Deliver an effective and well targeted sales strategy for better results and conversions into business.
Deal Closing
Starting conversations and entering tendering process isn't enough. If you struggle to close deals, I can help.
Benefits Bridging
Learn how to pitch the real benefits of your solutions and bridge the 'benefits gap.'
Procurement Documents
Write excellent procurement texts for public sector and business. This is about properly understanding the business needs.
Requirements Analysis
Create concise yet well-developed project scopes that align seamlessly with the client's expectations.
Bid Qualification
I can help you really understand your client, their needs, drivers and decision making processes.
New Client Engagement
Steps to building a trust relationship with your new clients and developing their business into lasting value.
Conflict Resolution
Are you lost in an email argument with your client? Turn your negatives into positives and win back your business.
Becoming a 'Valued Supplier'
The oracle of client management! Learn how to achieve valued supplier status quickly and how best to leverage that for value.